Obsessed with Watercolour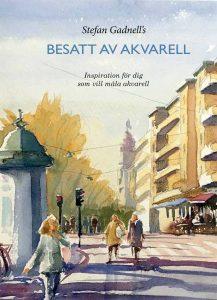 Obsessed with Watercolour  is an inspiration for those who want to paint watercolours. The author Stefan Gadnell, experienced art teacher and artist from Sweden, generously mixed his own paintings with selected artists from all around the world, all to inspire you in your painting.
This is not a technical book on paper qualities and exclusive brushes. Here you will rather get tips and ideas for getting started with painting. In an artistic level as well as personal. The book contains exercises that will speed up your development. In the book's latter part will follow a demonstration from sketch and design to finished painting.
Obsessed with Watercolor, a philosophical book about painting watercolour.
The book is only available in Swedish. Publisher: Ymershorn.se
---
The Timerock
When Sarah Winston came in contact with the hermit, a sect leader suspected of being misled over fifty people in death, she discovers that the event extends for several thousand years back in time. It turns out that the little man has a history that far exceeds what is considered possible. His story is spellbinding Sarah and get her world crumble. She wants to know more and he declares himself willing to tell her, but on one condition. She must help him escape from the prison where he is being held and bring him back to his group. The Timerock is not just a journey through time and space, it also explores human capabilities and shortcomings.
The book is only available in Swedish. Published on Ymershorn. Is also available on AppStore
---
Mount Dragon,
The adventures of Sir Notalot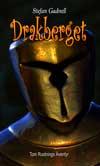 The dragon cave has collapsed and the great treasure is buried forever. The dragon lost everything. All there is is an enchanted suit of armor that does not understand anything. Together they sets off to rescue imprisoned princesses, but the world is changing during their walk, and they are attacked by creatures that the dragon thought were extinct long ago. Where do they come from, what happened when the dragon's cave collapsed? Was there something more than gold and precious stones? Does it have anything to do with the huge figure that seems to follow them? Enemy army is growing by the day, the war becomes inevitable. Should really our friends unite all forces and defeat the immortal Mephistor, the ruler?
The book in only available in Swedish. Published at Ymershorn. Also available at the AppStore


I read your book The adventures of Sir Notalot last weekend. Exciting and nice. Really hope they are making a film of it!
Greetings
Asa
---
All books can be bought at the publisher, ymershorn.se
SaveSave