Mollbrinks Uppsala in Watercolor by Stefan Gadnell
5-21 december 2020
Nordic Art Stockholm in Watercolor by Stefan Gadnell
20-27 Februari 2021
Nordic Art, exhibition Stefan Gadnell 7-14 mars 2020
Nordic Watercolor, Tykö, Finland, 23 nov 2019 – 31 maj 2020
Gadnell Watercolor, Galleri Fiskhuset, Nyköping, 31 Aug – 18 Sep 2019
Watercolor and Friendship, Edsvik, 29 Juni – 18 August 2019
NATIONELL AKVARELLSALONG, Edsvik, 27 mars – 18 april 2019
Lilla K, Norrtälje, 9 jan – 2 febr 2019
Mollbrinks,Uppsala som akvarell, Stefan Gadnell, 24 nov – 3 dec 2018
Edsvik Art Fair 2018, Edsvik Konsthall, 30 aug – 2 sept
Edsviks Konsthall, Konsthall Öst 1, 14 juli – 15 augusti 2018
Mollbrinks Julsalong, dec 2017
Norrtälje Konsthall, Julsalong, dec 2017
Edsvik Watercolor Exhibition at Edsvik Konsthall, 30 June-3 July 2017
Galleri Rääf, Stockholm, Stefan Gadnell watercolors, 14-21 June 2017
Galleri Fallera, Lidingö, Stefan Gadnell watercolors, 8-30 Okt 2016
Workshop with Alvaro Castagnet, 22-29 Sept 2016
Konstrundan i Roslagen, 5-7 Aug 2016
Edsviks Watercolors 2016, 11 Jun – 28 Aug 2016
Galleri Uppsala 1810, Stefan Gadnell watercolors, 7-13 May 2016
Inspiration with Björn Bernström 12-14 June 2015
UKF Group Exhibition, 28 Nov – 3 Dec 2015
---

Watercolor Workshop
with Stefan Gadnell
May 2020 in Norrtälje KOnsthall (Art Gallery)
Welcome to an inspiring course where we work with composition, shapes, light and color. You can try on different watercolor techniques -wet on wet, dry brush, etc. – and get tips on colors and materials used in watercolor painting. The course is suitable for both beginners and advanced students.
The theme is "Outdoor Environments" which gives us the challenges of how to create light and contrasts, and work with shadows and depth in your watercolour. Bring photos (prints or digital) of places and environments which you want to paint. There are many prepared exercises but you also get time to work on your own.
PLACE
The course is held in Norrtälje Konsthall (Art Gallery)
COURSE MATERIAL
Bring your sketch book if you have one, watercolor paints, brushes, pencil and eraser, watercolor paper is included in the course fee. There are easels, mugs, hairdryers and coffee of course.

COURSE LEADER
Stefan Gadnell is a trained Art Teacher and experienced watercolor painter.
https://se.pinterest.com/gadnell/stefan-gadnell/
SCHEDULE
22-23 Aug, 2020. 9.00-15.00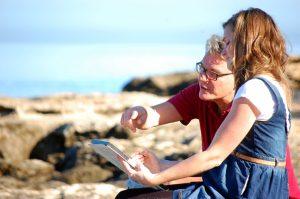 COST
2900 SEK. The course fee includes watercolor paper and "fika".
PARTICIPANTS
Maximum 10
Please contact me if you are interested.
/ Stefan Gadnell
---
Here are some comments from participants:
Good! Very good briefings
Very good educator who give positive feedback. You dare to try new ways of working.
Very good course! I learned a lot, for example, contrast, light, shadow and drawing figures"
It was very good and fun exercises
The course is enjoyable and stimulating. nice atmosphere
Very good and educational courses, developing and rewarding
SaveSave
SaveSave