NATIONELL AKVARELLSALONG,  Edsvik, 27 mars – 18 april 2019
Lilla K, Norrtälje, 9 jan – 2 febr 2019
Mollbrinks,Uppsala som akvarell, Stefan Gadnell, 24 nov – 3 dec 2018
Edsvik Art Fair 2018, Edsvik Konsthall, 30 aug – 2 sept
Edsviks Konsthall, Konsthall Öst 1, 14 juli – 15 augusti  2018
Mollbrinks Julsalong, dec 2017
Norrtälje Konsthall, Julsalong, dec 2017
Edsvik Watercolor Exhibition at Edsvik Konsthall, 30 June-3 July 2017
Galleri Rääf, Stockholm, Stefan Gadnell watercolors, 14-21 June 2017
Galleri Fallera, Lidingö, Stefan Gadnell watercolors, 8-30 Okt 2016
Workshop with Alvaro Castagnet, 22-29 Sept 2016
Konstrundan i Roslagen, 5-7 Aug 2016
Edsviks Watercolors 2016, 11 Jun – 28 Aug 2016
Galleri Uppsala 1810, Stefan Gadnell watercolors, 7-13 May 2016
Inspiration with Björn Bernström  12-14 June 2015
UKF Group Exhibition, 28 Nov – 3 Dec 2015
---

Watercolor Workshop
Norrtälje, Sat-Sun
April 2019
Welcome to an inspiring course where we work with composition, shapes, light and color. You can try on different watercolor techniques -wet on wet, dry brush, etc. – and get tips on colors and materials used in watercolor painting. The course is suitable for both beginners and advanced students.
The theme is "Outdoor Environments" which gives us the challenges of how to create light and contrasts, and work with shadows and depth in your watercolour. Bring photos (prints or digital) of places and environments which you want to paint. There are many prepared exercises but you also get time to work on your own.
PLACE
The course is held in the Norrtälje Konsthall, Norrtälje.
COURSE MATERIAL
Bring your sketch book if you have one, watercolor paints, brushes, pencil and eraser, watercolor paper is included in the course fee. There are easels, mugs, hairdryers and coffee of course.

COURSE LEADER
Stefan Gadnell is a trained Art Teacher and experienced watercolor painter.
https://se.pinterest.com/gadnell/stefan-gadnell/
SCHEDULE
Saturday-Sunday, at 9:30 to 16:00, 13 -14 April 2019.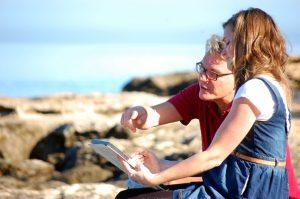 COST
2900 SEK. The course fee includes watercolor paper and coffee.
PARTICIPANTS
Minimum 5, maximum 14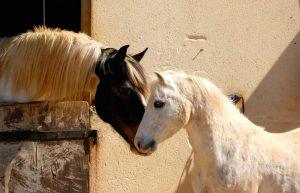 Some weekends each year I have courses in watercolor painting, drawing and photography/
composition, sometimes in Uppsala, sometimes on Singö.
Drawing is a course for beginners and is very much based on Betty Edwards book, "Drawing with the right brain." For those of you who think you can't draw. You will find that you can and it's not that difficult.


At the Watercolor course we try as far as possible to paint outdoors, on
location, an exciting and very instructive way to paint watercolors. During the winter, we work indoors because it's dark and cold in Sweden doing the winter. Therefor we use photographs a lot.
You can manage with simple equipment, watercolor paper, paints and some brushes. If you are looking for tips on what to buy I will arrange it. I recommend that you buy loose colors, not finished boxes, which have some colors you will not use. In addition, you should buy the highest quality, they are…..better. They also have more pigment, so the price is usually the same in the end.
Workshops in Uppsala & Singö:
Watercolor
Drawing
Photo/Composition
Photo/Composition is primarily about the composition, how to take good pictures. Not so much about the camera technology. The camera does a lot nowadays. The trick is to aim, choosing what should be in the picture, the camera can not help you with. I have had students who attended the course with his iPhone camera. But of course, someone has brought a Nikon D8000 and want to know more about the technology and we will fix it as well.
Please contact me if you are interested.
/ Stefan Gadnell
---
Here are some comments from participants:
Good! Very good briefings
Very good educator who give positive feedback. You dare to try new ways of working.
Very good course! I learned a lot, for example, contrast, light, shadow and drawing figures"
It was very good and fun exercises
The course is enjoyable and stimulating. nice atmosphere
Very good and educational courses, developing and rewarding
SaveSave
SaveSave